Y4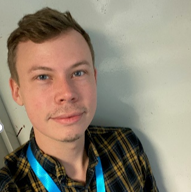 Mr Jones - Class Teacher
Contact Details:
nathan.jones@springwoodacademy.org
Welcome to Springwood Junior Academy's Year 4 page! We follow the ACET curriculum which is carefully designed around the goals of the national curriculum and teaching is planned to ensure that all children achieve his / her full potential. We have access to a plethora of school resources for a range of lessons including the sports field, hall, library and a class set of laptops.
In year 4, all pupils should become fluent in times tables up to 12 x 12; this supports pupils number and calculation skills as they move through KS2. Times tables will be practised daily in year 4 to ensure that pupils are becoming more confident and that recall is timely. At the end of year 4, pupils will complete a Multiplication Tables Check (MTC) so that they can showcase their learning.