Science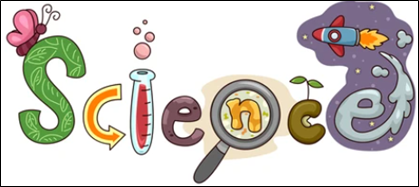 At Springwood Junior Academy we aim for all pupils to develop the key skills and scientific knowledge they need through encouraging our pupils to raise questions and investigate the world in which they live. Science teaches an understanding of natural phenomena, it stimulates an inquisitiveness in finding out why things happen in the way they do and it develops methods of enquiry and investigation to inspire creative thought. Pupils learn to ask scientific questions and begin to appreciate the way in which Science will affect the future on a personal, national and global level. Science learning begins at Springwood with pupils as young as 2; within the EYFS, science is taught through the 'Understanding the World' strand and pupils learn through exploration, investigation and curiosity – it is planned for within provision and adults facilitate language rich discussions.
Intent
The Springwood Junior Academy science curriculum allows our pupils to develop curiosity, resilience and an ability to challenge what we think we know about the world. We aim to make science as practical as possible, linking to real life contexts and giving a meaning to our learning. Our intent is to give every pupil a broad and balanced science curriculum which enables them to confidently explore and discover what is around them and how it works, so that they have a deeper understanding of the world we live in and start to apply this knowledge and understanding a variety of contexts. We want our pupils to love science and be ambitious understanding the STEM (science, technology, engineering and mathematics) opportunities out there. We want our pupils to positively remember their science learning, to cherish these memories and embrace the scientific opportunities they are presented with.
Implementation
To achieve the goals of Springwood Junior Academy's curriculum (developed to achieve the goals of the national curriculum), we provide exciting, practical hands on experiences that encourage curiosity and questioning. Through these stimulating and challenging experiences we support every pupil to secure and extend their scientific knowledge and vocabulary. At SJA, we have a coherently planned and sequenced curriculum which has been carefully designed and developed to meet and reflect the needs of our pupils and the community.
At SJA, science units are taught within each year group in accordance with the National Curriculum.

Topics are blocked to allow children to study each one in depth.

Each year group builds upon the learning from prior year groups therefore ensuring depth of understanding and progression of skills.

Pupils explore, question, predict, plan, investigate and observe as well as conclude their findings.

Pupils present their learning using scientific language and diagrams.

Regular opportunities to review prior learning supports pupils in their ability to retain knowledge and skills; apply these in to new contexts.

Educational visits and visitors to the academy are planned, to enrich and enhance the pupils' learning experiences.
Areas of the National Curriculum

Impact
The impact of our curriculum design is that pupils will make good progress developing deeper knowledge and understanding in a range of context plus develop as 'scientists' through the building blocks of scientific skills. Enhancements to learning plus 'hooks' and 'real life purpose' within the curriculum lead to pupils being inquisitive and curious about the world around them; they are enthusiastic science learners. Through the science curriculum, pupils learn and understand that science has changed our lives and that it is vital to the world's future prosperity. We will empower our pupils so they know that they have the capability to make a positive difference to the world around them.