RSHE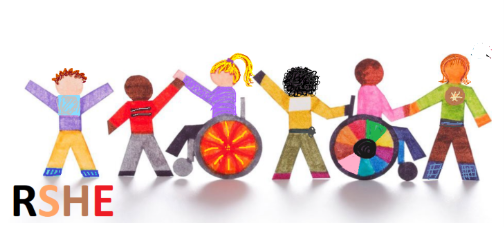 Intent
Springwood Junior Academy provides a comprehensive RSHE education program based on the Sheffield Primary Relationship, Sex and Health Education Curriculum. This curriculum covers a wide range of topics related to personal, social, and health education, helping pupils make informed decisions about their wellbeing, relationships, and personal development.
Each RSHE lesson is designed to encourage discussion and equip pupils with a deep understanding of the subject matter and how it relates to their lives and the lives of others. The curriculum is founded on celebrating diversity, promoting inclusion, and fostering mutual respect, creating a safe and welcoming learning environment for all pupils.
Pupils are encouraged to ask questions during their lessons, allowing them to become well-rounded citizens who feel empowered to make their own decisions about interpersonal relationships, morality, health, and wellbeing in the future.
Implementation
In EYFS, we introduce RSHE topics to our pupils primarily through the 'Understanding The World' and 'Personal, Social & Emotional Development' strands of the EYFS curriculum. This serves as a foundation for further learning as they progress through the school. During these formative years, our pupils learn to express their feelings, initiate conversations, voice their opinions, establish positive relationships, consider different perspectives, resolve conflicts constructively, and more.
In Key Stage 1 and Key Stage 2, RSHE is taught through three main strands, which are incorporated into specific weekly lessons as well as the broader curriculum and daily discussions. Each year, our curriculum covers various topics within these strands, with units being mapped out and sequentially revisited in each year group to build upon prior learning and deepen understanding in age-appropriate ways.

We place a high priority on our pupils' mental health and wellbeing, which is why we not only incorporate it into our RSHE curriculum but also celebrate and promote it throughout school.
Impact
Our comprehensive and inclusive RSHE curriculum is designed to develop confident and ambitious critical thinkers who are well-prepared to thrive and adapt to the diverse world around them. The success of our RSHE program is evident in our pupils' ability to question, discuss, and think deeply about the topics covered in their lessons. We regularly assess the implementation and impact of our RSHE curriculum by reviewing class work, which includes pupil voice gathered through the discussions in our sessions.