Foundations @ Springwood
Welcome to Foundations @ Springwood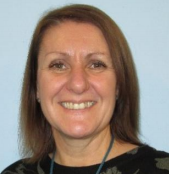 Mrs Rachel Mulleague - Manager
Contact details: rachel.mulleague@springwoodacademy.org
Foundations@Springwood is a FS0 Pre-school & FS1 Nursery that provides care for children 2 – 4 years at Springwood Junior Academy.
Our aim is to provide good quality accessible and affordable childcare to all, providing a safe, secure and stimulating environment to children from the local community. We pride ourselves in ensuring that every person who enters the setting receives a warm and friendly welcome.
Provision is planned around the children's interests and includes a balance of both indoor and outdoor learning. The children learn through high quality play which develops their confidence and independence, as well as fun and engaging adult led activities. The children will follow the Early Years Foundation Stage Curriculum which is divided into seven "Areas of Learning" 3 Prime areas and 4 specific areas as well as developing the Characteristics of Effective Learning: Playing and Exploring, Active Learning and Creating and Thinking Critically.
FS0
We have a variety of sessions available including Full days 8.45-2.45, Mornings 8.45-11.45 or afternoons 12.15-2.45. Fees for younger children are as follows, £10.00 per pm session (2 ½ hours), £12.00 per am session (3 Hours), and £24.00 per full day (6 hours). Some children are eligible for 15 hours of free funding from the term after their 2nd birthday. To enquire if your child is entitled to a free place, please contact the Families Information Service on Freephone 0800 0730230.
FS1
All children are funded by the Early Years Education Department for 15 hours per week for 38 weeks from the term after their 3rd birthday. Some children are eligible for 30hrs funded childcare. To check if your child is entitled to 30 hours funded childcare, please search www.childcarechoices.gov.uk. Additional hours can be purchased (in addition to funded hours), subject to availability; these can be requested in sessions of 3 hours and will be charged at £12.00 per session.
Please see our pupils page for more information on each room.