Design & Technology

Intent
At Springwood Junior Academy we aim to inspire pupils to be innovative and create thinkers with ambition. We work through a cycle from product design through to creation and evaluation.
We aim to encourage pupils to feel confident to take risks within their designs, to develop their understanding through testing and reflecting on their learning. We aim to develop pupil awareness of how Design and Technology impacts their own and other peoples' lives.
Our Design and Technology lessons enable pupils to meet the end of key stage 1 and 2 attainment targets in the National Curriculum; our EYFS provision allows opportunities for pupils to work towards gaining the skills to meet the Development Matters statements and the Early Learning Goals, taught through the 'Expressive Arts and Design' and 'Understanding the World' strands.
Implementation
The Design and technology National Curriculum outlines three main stages of the design process; design, make and evaluate. Each stage of the design process involves technical understanding. There are six strands of attainment in Design and Technology including
Mechanisms,
Structures,
Textiles,
Food,
Electrical systems,
Digital world (control & monitor).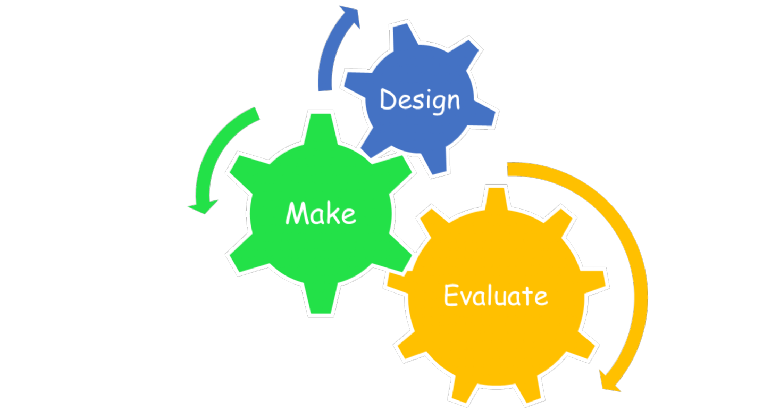 Progression of skills weave through these strands and pupil understanding is supported through making connections with real life scenarios. Each area is revisited and knowledge built upon to develop a growing complexity of understanding and skills from EYFS, key stage 1 through to key stage 2. Each year group consider a different Design Technology scenario each term.
Extra-curricular activities offered through afterschool clubs such as cooking and sewing give pupils wider opportunities to gain further skills, knowledge and experiences.
Impact
The impact of the Design and Technology curriculum is monitored through formative assessment observations and pupil voice. This culminates with formative assessment at the end of each year.
Lessons are practical, engaging and appeal to pupils of all abilities, incorporating a range of teaching strategies including independent, paired and group work. This inspires pupils to question the world around them.
Pupils are given the opportunities needed to gain the knowledge and skills necessary to leave Springwood Junior Academy prepared to succeed in secondary education and to inspire the next generation of creators, designers and engineers.